How it Works:

Take our course from anywhere!
Yes anywhere. You can take our course anywhere you have an internet connection.

Supervisors are no longer required. Just you and your BOATERexam.com® study guide.

Start and finish our course at your own pace. You do not have to complete the course in one sitting.
Get Started
Why BOATERexam.com®?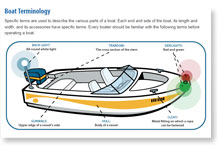 Illustrated Course and Quizzes
Every question in this course has detailed illustrations to help explain the questions and answers. Perfect for visual learners!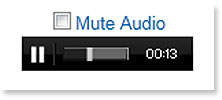 Narrated Chapters
Each chapter is fully animated to enhance your learning experience and help you retain the information you need to pass your Boaters Exam™.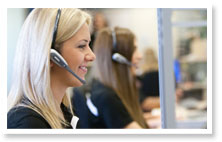 Friendly Customer Service 7 days a week
Have a question? Feel free to pick up the phone and call our friendly customer service Mon - Fri: 9AM to MIDNIGHT (EST)
Sat - Sun: 9AM to MIDNIGHT (EST) .
Get your Operator Card in 3 easy steps
Step 1: Study the Online Course
Pay $49.95 + tax to complete the course
80% pass mark is required for chapter quizzes, in order to advance
3 hours of study time is required
Must be completed within 1 year
Step 2: Take the Final Exam
Take the 50 question multiple-choice exam, 75% is required to pass
The boater exams™ are timed: 1 hour and 15 minutes total.
This is an open book exam
If you fail, you may attempt the exam again for free after 24 hours
If you fail a second time, you will need to take the online course again (FREE)
Step 3: Get the Card!
Print your temp card immediately
Permanent card is mailed to you in 4 weeks
Go boating immediately, the card is good for life across Canada and never expires