Complete your COASTAL Safety at Sea course ALL ONLINE in 3 simple steps:
1
Study the Online Course
Pay one-time fee of $50.00.
2
Pass the Online Exam
Videos and assessment questions to help you learn.
3
Print your Certificate!
And be Coastal Safety at Sea ready right away!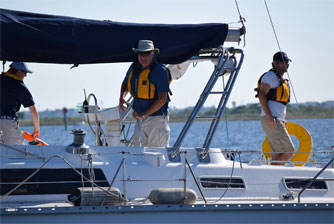 Everything you need for a sea adventure
The Coastal Safety at Sea course is for Inland, Cruisers, and Coastal Racers. The course is designed to provide you with essential safety information that you can use immediately. We're here to help you learn how to cope with whatever challenge the sea throws your way.
Online courses make sailing theories clear
This online course covers a range of topics including personal safety gear, man overboard, emergency communications and search and rescue scenarios.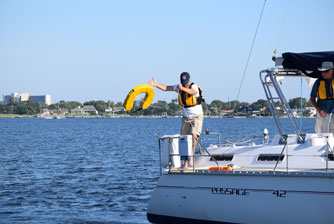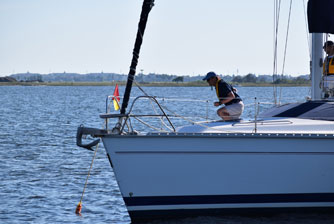 You control the experience, you control the pace
Take all the time you need, or sail right through. Having a tough time? Take a break, and come back to it fresh later. Log back in and complete a section on the bus, while you're waiting in line, at home or wherever you have the time and can get connected.
This study guide is all thumbs. And it's click-friendly too!
From smartphone to desktop, this study guide was designed to be seaworthy at any size. Whether you take the study guide on your mobile, tablet, desktop, or take a turn with each, you'll find safe harbour on any device.