Could You Captain A Boat?
Sorry for the inconvenience, the practice quiz is currently unavailable. We're working hard to get it back up and running, please check again soon. Here's an example of a practice quiz question you can expect to see:
---
Why is it important to use the H.E.L.P. position if you are submersed in cold water?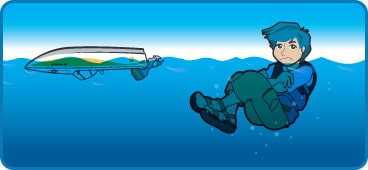 A
It increases survival time by reducing heat loss
B
It helps you be seen by other boaters who may assist you
C
It warns other boaters nearby of the potential dangers in the area
D
It alerts others of approaching bad weather
---
Get your boating license or boater education card today!
Depending on your state and age, you may need to successfully complete a boater education course to legally operate a boat. Find out if you need a boating license or boater education card and take a safety course today!