Nevada
Boating
Laws & Regulations
Who needs to take the Nevada boaters safety course?
All boaters Born after January 1, 1983 must have a Nevada Boater Education Card to operate any motorized watercraft over 15 HP. BOATERexam.com® is a delegated provider for the Nevada Department of Wildlife.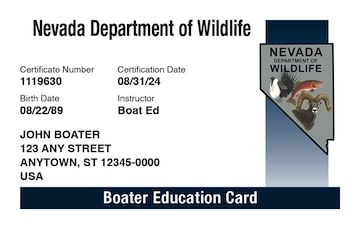 Approved by the
Nevada Department of Wildlife

Good for life!
Get your official
Nevada Boating License
Nevada Boating Safety Requirements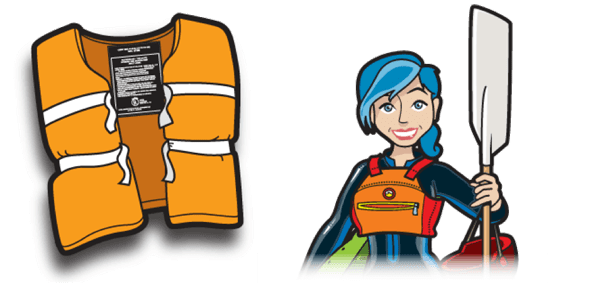 Personal Flotation Devices (PFDs aka Life Jackets)
In Nevada, every vessel (except a sailboard) must have a Type I, II, III PFD onboard and readily accessible for each person on the vessel.
The Nevada Department of Wildlife requires at least one U.S. Coast Guard approved Type IV PFD (ring buoy OR seat cushion) on all recreational boats in excess of 16 feet in length , in ADDITION to the wearable PFD required for each person onboard all boats. Someone being towed behind a vessel is considered to be onboard.
All PWC occupants must be wearing their PFD while underway.
Inflatable PFDs are not approved for children under the age of 16 nor are they approved for use during high impact sports such as waterskiing or operating a PWC.
A Type V PFD may be substituted for any other PFD required onboard as long as it is specifically approved for the activity by the USCG.
---
---
PFD Requirements for Children
All boaters or passengers 12 years of age and younger must wear their PFD while onboard vessels that are underway, unless in a fully enclosed area.
In Nevada there is a minimum age requirement of 14 years old, for those who wish to operate a Personal Watercraft (PWC) while unaccompanied by an adult.
Beginning Jan. 1, 2003, boaters born on or after Jan 1, 1983 are required to complete a boater education course before operating a boat on Nevada's interstate waters.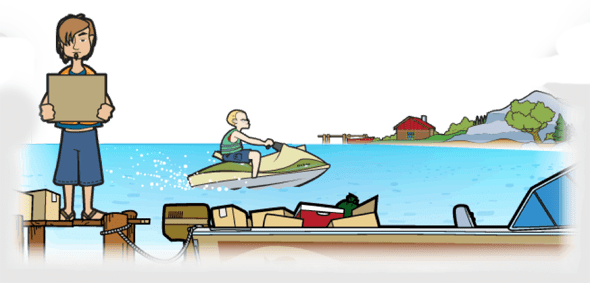 This requirement applies only to operators using a motorboat with a motor exceeding 15 horsepower. Nevada's interstate waters include Lake Mead, Lake Mohave, the Colorado River from Davis Dam south to the California state line, Lake Tahoe and Topaz Lake.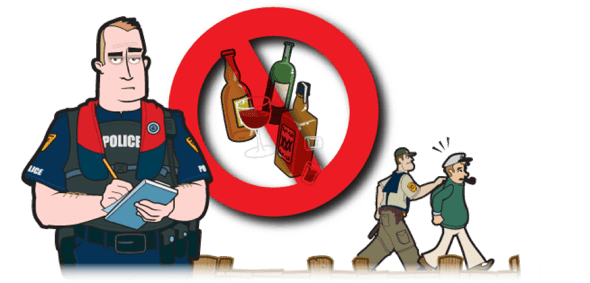 Alcohol & Boating Under the Influence (BUI)
Nevada law prohibits the operation of a powerboat, sailboat, personal watercraft (PWC), water skis, sailboard, or similar device under the influence of drugs or alcohol. A boater can be charged with Operating Under the Influence (OUI) under the following conditions:
He/she has a blood alcohol content (BAC) level of .08% or more.
He/she is under the influence of alcohol or any controlled substance to a degree that renders him/her incapable of safely operating the vessel.
---
---
Nevada law imposes serious penalties for Operating Under the Influence (OUI):
OUI convictions may face up to 6 months jail time and fines up to $1,000 plus court costs and testing fees.
If an operator in convicted of OUI that results in the death or serious injury to another person, he/she will face felony charges that are punishable by fines up to $5,000 and imprisonment for up to 20 years.
Operators on Nevada waters have given "implied" consent to evidentiary alcohol testing if an officer has reasonable suspicion.
There is no right to
refuse the test!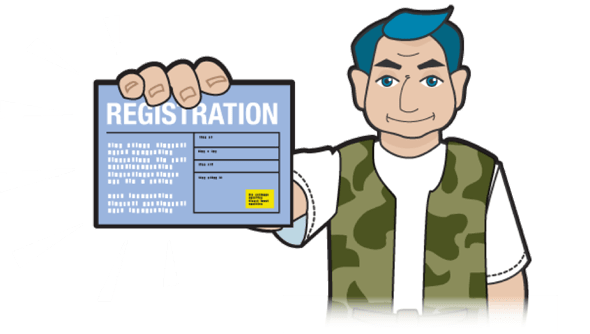 Nevada Boat Registration
The Nevada Department of Wildlife is responsible for regulating the state boating laws in Nevada.
All vessels propelled by machinery, including gasoline, diesel and electric motors, and principally operated on Nevada waters must be registered and issued a Nevada Certificate of Number (Registration) by the Nevada Department of Wildlife.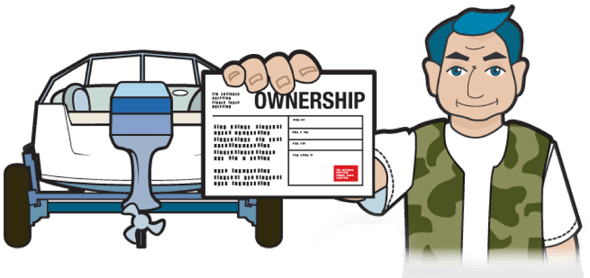 Certificate of Number
Boaters must have a Nevada Certificate of Number and validation decals to legally operate a vessel on Nevada's waters. The only exceptions are:
Manually propelled vessels (i.e. canoe, kayak, sailboat without motor)
Vessels that are currently registered and kept in another state (after more than 90 days of use, Nevada should be considered the state of principal use)
---
---
Boat owners must at least have a temporary Certificate of Number before they can operate in state waters. Upon receipt of the Certificate of Number please note the following:
It must be signed and carried onboard when operating the vessel.
It expires on December 31st on the year issued.
Submit the application and appropriate fees to the NDOW for the: Certificate of Number, registration and boat title.
Nevada Department of Wildlife
1100 Valley Rd
Reno, NV
phone: 1-775-688-1500
Application forms are obtained by writing to the address above, calling 1-775-688-1500 or visiting one of the Department of Wildlife offices in Reno, Fallon, Elko, Ely, Las Vegas or Henderson.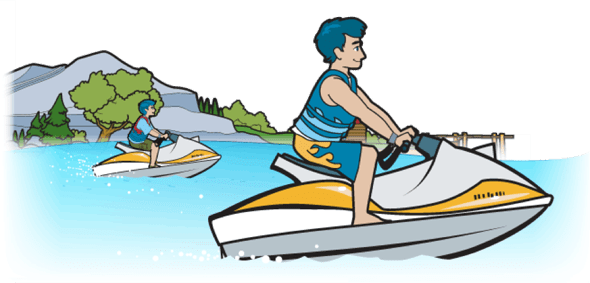 Personal Watercraft Laws & Regulations
Do not underestimate PWCs – they are very powerful for their small size and demand the same respect as any boat. In fact, PWC operation must adhere to the same rules and regulations as any other powerboat – including registration with the state and a B-1 class fire extinguisher aboard.
---
---
PWCs have some additional requirements:
The operator as well as all passengers of a PWC must be wearing a Coast Guard approved PFD.
PWC operators must carry a USCG-approved fire extinguisher and a sound-producing device onboard.
When towing someone on a tube or on water skis there must be capacity on the PWC to accommodate the operator, the observer as well as the tuber/skier(s).
Vessels nearing each other must operate at wake speed when within 5 lengths of the longest vessel. This eliminates wake jumping.
Vessels within 200 feet of a beach frequented by swimmers must operate at no-wake speed. (This rule applies to all powered vessels).
---
---
Nevada Lanyard Law
When operating a boat equipped with an engine cutoff lanyard, boaters are required to wear the device anytime the boat is moving at a speed greater than a no wake speed (5 mph).
The engine cutoff lanyard, sometimes referred to as a "kill switch" is a short piece of string or coiled material that connects to the boat operator and to the boat console. When the operator falls overboard or otherwise moves too far from the helm, the lanyard is pulled free and the boat engine is automatically shut off.
Hours of Operation
PWCs may only be operated between the hours of sunrise and sunset unless equipped with the proper navigation lights.
Age Requirements
No one under the age of 14 can operate a PWC on Nevada waters.