North Carolina
Boating
Laws & Regulations
Who needs to take the North Carolina boaters safety course?
All boaters born on or after January 1, 1988 must have a North Carolina Boater Education Card to operate a motorized watercraft of 10 HP or more. BOATERexam.com® is a delegated provider for the North Carolina Wildlife Resources Commission.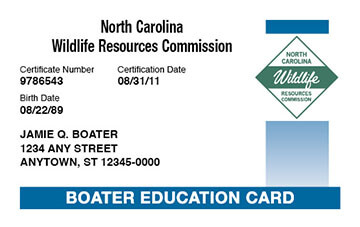 Approved by the
North Carolina Wildlife Resources Commission

Good for life!
Get your official
North Carolina Boating License
North Carolina Boating Safety Requirements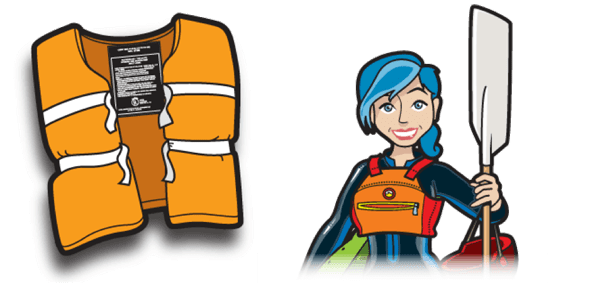 Personal Flotation Devices (PFDs aka Life Jackets)
The state of North Carolina requires all vessels to have one Type I, II, III, or V PFD of a suitable size for each person aboard and each skier being towed.
In addition, all vessels 16 feet or longer must have a readily accessible Type IV U.S. Coast Guard Approved PFD.
Required PFDs must be US Coast Guard-approved and readily accessible.
North Carolina law requires the owner and/or operator of a vessel is responsible to carry, store, maintain, and use the safety equipment required by the federal safety equipment requirements adopted by the U.S. Coast Guard.
---
---
PFD Law for Children
All boaters or passengers under the age of 13 on the deck or cockpit must be wearing a PFD while the vessel is underway.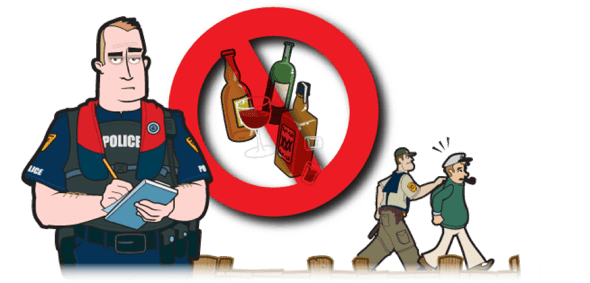 Alcohol & Boating Under the Influence (BUI)
It is illegal for the boat operator to operate a vessel or be towed by a device (water-ski, tube, wakeboard, etc.), while intoxicated or under the influence of drugs.
In North Carolina, no person shall operate any motorized vessel, surfboard while under the influence of any impairing substance. They shall also not operate any motorized vessel after consuming alcohol sufficient to cause a blood alcohol concentration of 0.08% or greater.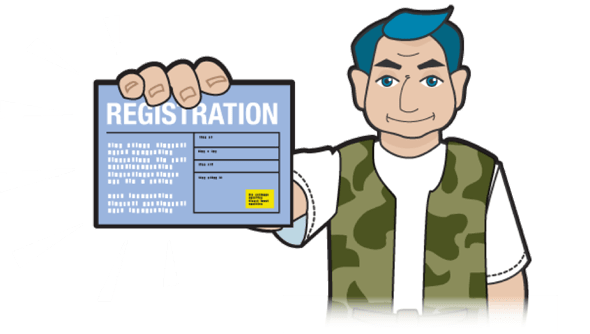 North Carolina Boat Registration
The North Carolina Wildlife Resources Commission is legally responsible for vessel registration in North Carolina.
All boats propelled by machinery, including gasoline, diesel and electric motors, and principally operated on North Carolina waters must be registered with the North Carolina Wildlife Resources Commission. Vessels that must be registered in North Carolina are:
All motorized vessels used on public waters including personal watercraft.
All sailboats used on public waters longer than 14 feet at the load waterline.
Vessels properly registered in another state, using North Carolina waters for more than 90 consecutive days.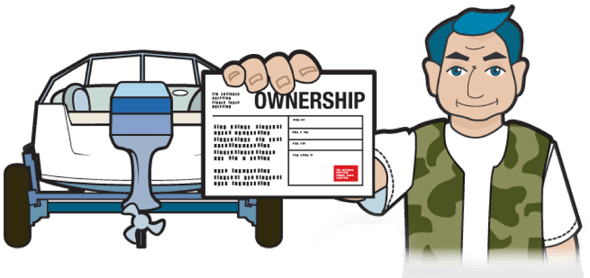 Title, Ownership and Certificate of Registration
Boat owners must have at least a temporary Certificate of Registration before they can operate on state waters. Upon receipt of the Certificate please note the following:
It must be signed and carried onboard when operating the vessel.
Boat owners can choose to register their vessels (certificate of number) for either one or three years.
The NCWRC must be notified within 15 days if the boater changes residences.
If a boater looses or destroys the certificate of number or decals, an application for a duplicate must be submitted along with the processing fee.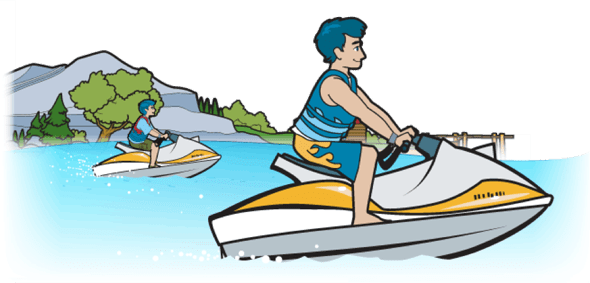 Personal Watercraft Laws & Regulations
Do not underestimate PWCs – they are very powerful for their small size and demand the same respect as any boat. In fact, PWC operation must adhere to the same rules and regulations as any other powerboat – including registration with the state and a B-1 class fire extinguisher on-board.
---
---
PWCs have some additional requirements:
Operation of a Personal Watercraft between the hours of sunset and sunrise is prohibited.
The operator as well as all passengers of a PWC must be wearing a PFD.
When towing someone on a tube or on water-skis there must be capacity on the PWC to accommodate the operator, the observer as well as the tuber/skier(s).
PWC must remain at a distance of 100ft from other water skiers or others being towed behind a vessel.
In the state of North Carolina PWCs are restricted to a slow-no wake speed when within 100 feet of the following:

An anchored or moored vessel,
A dock or pier,
Swim float, marked swimming area, swimmers, surfers or persons engaged in angling,
Any manually propelled vessel (ie, canoes and kayaks).
Note: This becomes 50 feet if operating in a narrow channel.