The Rule of Responsibility
The vessel operator is responsible for acting in a prudent and reasonable manner consistent with the ordinary practices of boating.
Stay active.
Stay alert.
Respect the weather, the water, your passengers, fellow boaters, divers, swimmers, and property owners.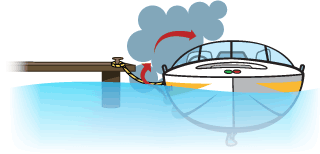 Vessel operators need to pay attention and operate their vessels responsibly.
5/33