Online Offshore - Part One Safety at Sea Course (Units 1-10)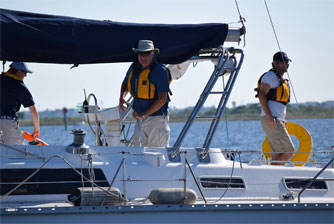 Compete your dryland training in 3 simple steps:
1
Study the Online Course
Learn the theory, scenarios & philosophy behind them!
2
Pass the Online Exam
Prove your new found knowledge.
3
Receive your US Sailing Online Offshore Safety at Sea - Part One Proof of Completion Certificate
Print your Certificate after passing the online course.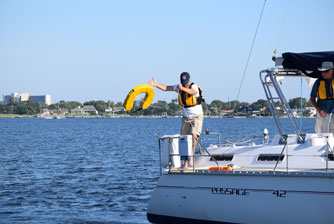 Online courses make sailing theories clear
This online course covers the first ten units of Safety at Sea training. These units cover important topics related to safety and personal survival taught by experts who share best practices with both aspiring and experienced offshore sailors. We're here to help you learn how to cope with whatever challenge the sea throws your way.
Everything you need for a sea adventure
The offshore world has challenges and safety issues that are very different from those on shore. The better our understanding of these challenges and how we can best prepare for them, the more likely it is that we will make it to our intended destination without incident.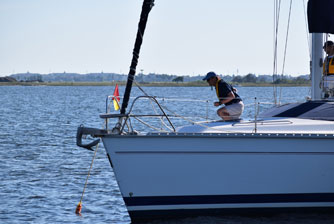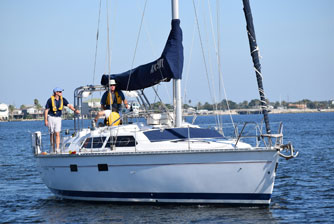 You control the experience, you control the pace
Take all the time you need, or sail right through. Having a tough time? Take a break, and come back to it fresh later. Log back in and complete a section on the bus, while you're waiting in line, at home or wherever you have the time and can get connected.
This course can move with you as you travel. And it's click-friendly too!
From smartphone to desktop, this study guide was designed to be seaworthy at any size. Whether you take the study guide on your mobile, tablet, desktop, or take a turn with each, you'll find safe harbour on any device.