Inflatable PFD Types & Tips
Inflatable PFDs are a comfortable lifejacket option that come in Types I, II, III and V.
The only type of PFD that does not come in inflatable form is Type IV, or the throwable type. That's because many inflatable PFDs are not inherently buoyant, which means that they may not float unless inflated---not a good option to throw to a person in distress!
For that same reason, inflatable life jackets are not authorized for use by those under 16 years of age or for persons who cannot swim.
Inflatable PFDs are also not meant to be used for high-impact activities like waterskiing, tubing, operating a PWC, or white-water paddling.
Because inflatable PFDs lose buoyancy even with a small tear or leak, they require frequent regular maintenance—even more so than a normal PFD.
Here are two tips to keep your inflatable PFD ready for use:
First, to check for leaks, manually blow up your PFD and leave it overnight. If it has deflated in the morning, you'll know you need a different PFD for your boating trip.
And second, check CO2 cartridges regularly and replace as soon as they are spent. Remember, inflatable PFDs are not designed for high-speed impact!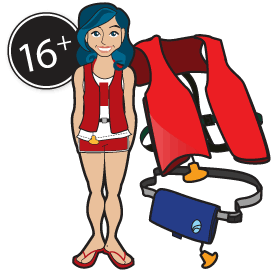 Inflatable Belt Pack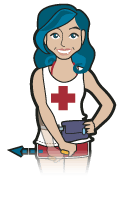 Pull on the inflation cord.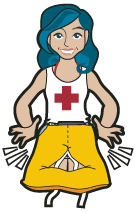 The vest will inflate.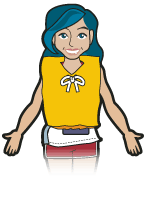 Adjust to fit.
Inflatable Vest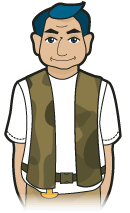 Make sure the vest is properly fastened.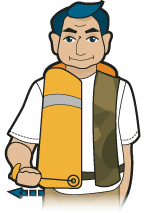 Pull on the inflation cord.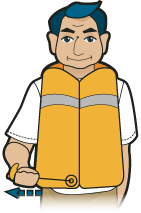 The vest will inflate.