Take your
MISSOURI
Boater Exam® Online
At the present time, BOATERexam.com® is not an option for obtaining a Boater Education Card in Missouri.
You can take your Missouri Boater Education Online at www.boat-ed.com/missouri.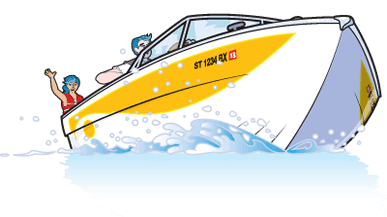 Approved by the
Missouri State Highway Patrol, Water Patrol Division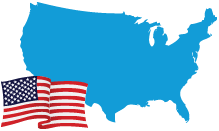 Missouri Boater Safety Course
The Missouri Boater Certification Card (also referred to as the Missouri boating license) is proof that a boater has taken and passed an approved boater education course. The Missouri State Highway Patrol, Water Patrol Division currently has a mandatory boater education requirement that requires all boaters born on or after January 1, 1984 who operate a powered vessel to have the Missouri boating license on board when the vessel is underway to satisfy the Missouri boating regulations.
---
---
Personal Flotation
Devices (PFDs)
The Missouri State Water Patrol requires one wearable Type I, II, III, or V PFD for each person aboard a vessel less than 16 feet in length or any length canoe or kayak.
Ensure PFDs are readily accessible. Missouri boaters are required to carry at least one Type IV (throwable device) PFD aboard any vessel 16 feet or longer.
Someone being towed behind a vessel is considered aboard.
All PWC occupants must be wearing their PFD while underway.
Children: All passengers under the age of 7 years must be wearing their PFD while the vessel is underway if they are not in a completely enclosed area of the boat.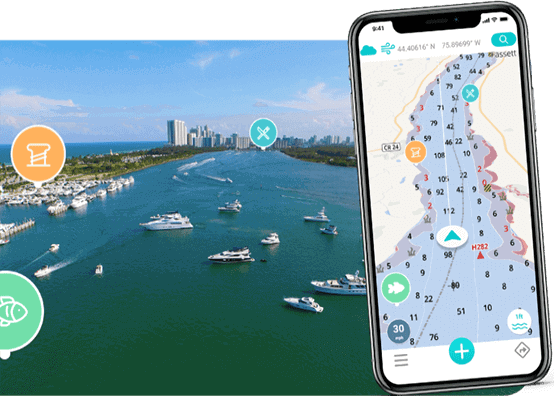 A Wavve Of Savings
Start Your Free 2-Week Trial
Wavve Boating provides easy to use GPS navigation, customizable nautical maps, social connectivity and more. Get the iOS or Android app today!
Start My Trial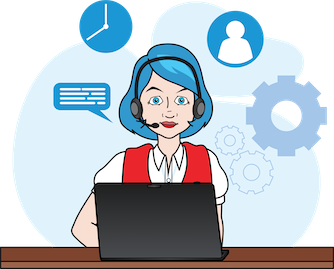 Need Help?

Visit the BOATERexam.com® Help Center

The BOATERexam.com® Help Center is the place to find answers and solutions to your questions.
We've helped over 2 million people get certified online. So, we know what it takes.

Visit the Help Center