Take your
NEW YORK
Boater Exam® Online
Who needs the New York State Boating Safety Certificate?
All boaters born on or after May 1st, 1996 are required to successfully complete an approved boater education course in order to operate a motorboat. BOATERexam.com® is a delegated provider for the New York State Parks.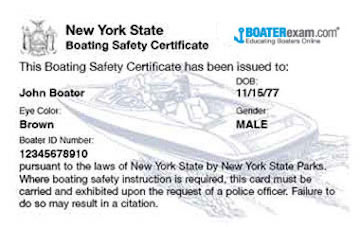 Approved by the
New York State Parks

Good for life!
Get your official
New York Boating License
Get your New York Boater Card in

3 Easy Steps
Take your Boater Exam® and be certified for life!

Study the Course
Watch, listen and learn

Pass the Exam
Retries are always free

Print your card
Go boating right away!
Over 2,000,000 boating students certified and counting:
BOATERexam.com has a TrustPilot rating of 4.7 out of 5 based on 17707 ratings and reviews.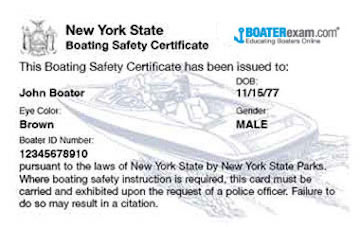 New York Boater Safety Course
Education is mandatory for all personal watercraft (PWC) operators. All personal watercraft operators must successfully complete an approved boating safety course before they can operate a PWC on any waters of New York. All PWC operators must be a minimum of 14 years old - no one under the age of 14 may operate a PWC.
---
---
Who Needs The Card?
New York will have a new Boating Safety law coming into effect January 1, 2020.
If you were born on or after:
You will need a boating safety certificate when operating a motorized vessel in:

January 1, 1993

2020

January 1, 1988

2022

January 1, 1983

2023

January 1, 1978

2024

All operators of motorized vessels, regardless of age, will need a boating safety certificate by January 1, 2025.
Students must be at least 10 years old to take the New York boating safety course. Persons under the age of 10 are not allowed to operate a boat alone.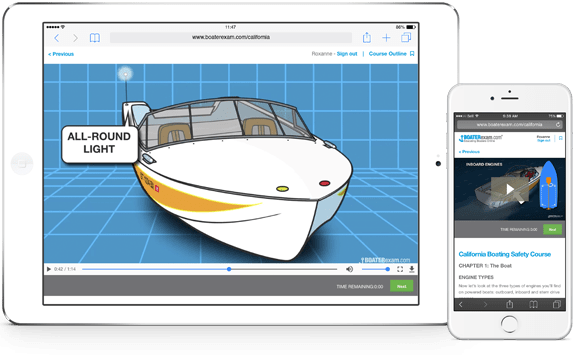 Study on Any Device
From laptop to mobile phone to tablet, choose when and where to take your boating course and get your New York Boating Card.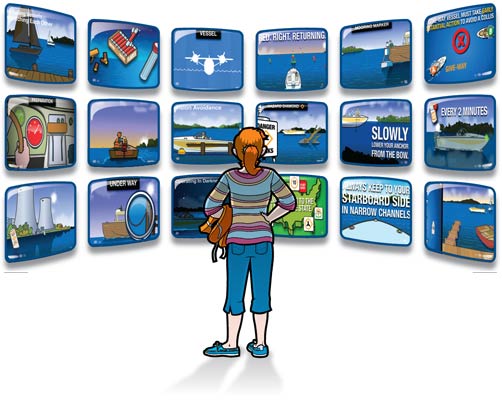 Visual Exam Questions Help You Learn
We found out a long time ago that people learn best when they can see what they're learning. Shouldn't you be tested the same way? Every one of our exam questions is illustrated to help you get your boating licence.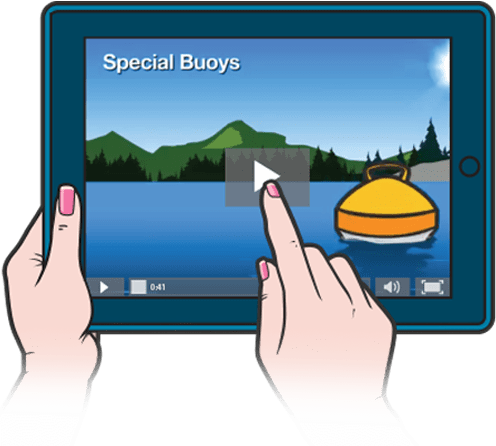 Hundreds of Engaging Videos
Our New York boating license course features hundreds of rich engaging boating videos and animations. That means you aren't just reading: You're watching, listening and learning.
New York Approved, Trusted Nationwide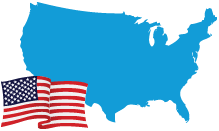 BOATERexam.com® is trusted by agencies across the United States to deliver the best of quality in boating safety education. Our courses consistently receive the highest level of approval from agencies and from boaters.
This official New York boating safety course is approved by the New York State Parks.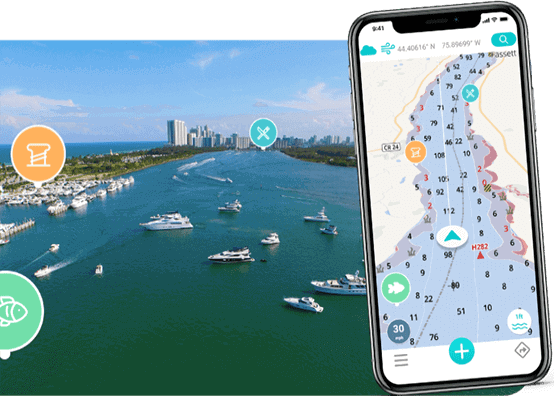 A Wavve Of Savings
Start Your Free 2-Week Trial
Wavve Boating provides easy to use GPS navigation, customizable nautical maps, social connectivity and more. Get the iOS or Android app today!
Start My Trial
New York Frequently Asked Questions
Below are some common questions about safe boating rules & regulations.
Q.
How much does the boat safety course cost?
A.
There is a one-time fee of $34.95 paid to BOATERexam.com®. It includes unlimited attempts at the final exam.
Q.
What payment methods are accepted?
A.
We accept payments by VISA, Mastercard, AMEX, PayPal, and Prepaid vouchers.
Q.
What is the "Certificate of Completion"?
A.
The Certificate of Completion is a temporary proof of competency and proves that you took a boater education course and passed.
Q.
What is the New York State Boating Safety Certificate?
A.
New York State Boating Safety Certificate (also known as the New York boating license or boaters license) is proof of competency of the basic rules of the water that all boaters should know. The State Boating Safety Certificate must be carried with you whenever you are operating a powered watercraft to avoid high fines.
Q.
I do not have a driver's license. Can I still get the New York boater license?
A.
Yes. You are not required to have a state driver's license in order to obtain a State Boating Safety Certificate.
Q.
How can I get my New York boating license?
A.
You can obtain your New York State Boating Safety Certificate in 3 easy steps:
Pay the one-time fee of $34.95 – free unlimited retries of the final exam
Study the New York Boating Safety Course, and pass the final exam
Print your Certificate of Completion immediately, and receive your permanent New York State Boating Safety Certificate in the mail within 3-4 weeks
Q.
How long is the boat safety course and boater license good for?
A.
The boater license is good for life.
Q.
Is anyone exempt from obtaining the New York boating license?
A.
Yes. The following individuals are exempt from the PWC Educational requirements:
Both U.S. and Canadian licensed commercial vessel operators,
State certified instructors,
Certified instructors of the U.S. Coast Guard and the U.S. Power Squadrons,
Police/peace officers, fire/rescue personnel and lifeguards acting pursuant to their assigned duties.
Q.
Is there a time limit to complete the online course?
A.
You can take the online course at any time, day or night. However, courses must be completed within 90 days of payment at which time your access to the course will expire.
Q.
How many questions are on the exam?
A.
The exam consists of 60 multiple choice questions.
Q.
What is the passing grade?
A.
The passing grade is 80%, or 48 correct answers out of 60 questions.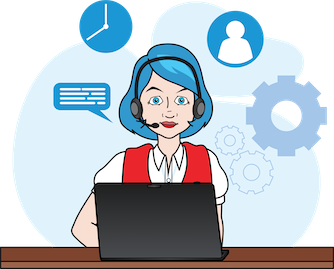 Need Help?

Visit the BOATERexam.com® Help Center

The BOATERexam.com® Help Center is the place to find answers and solutions to your questions.
We've helped over 2 million people get certified online. So, we know what it takes.

Visit the Help Center