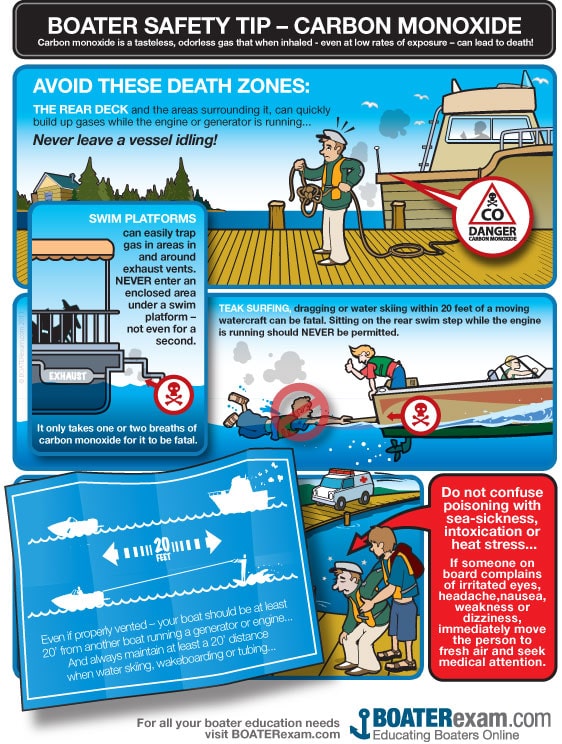 Carbon Monoxide
Carbon monoxide is a tasteless, odorless gas that when inhaled - even at low rates of exposure - can lead to death!
Avoid These Death Zones:
THE REAR DECK and the areas surrounding it, can quickly build up gases while the engine or generator is running...
Never leave a vessel idling!
TEAK SURFING, dragging or water skiing within 20 feet of a moving watercraft can be fatal. Sitting on the rear swim step while the engine is running should never be permitted.
SWIM PLATFORMS can easily trap gas in areas in and around exhaust vents. never enter an enclosed area under a swim platform - not even for a second.
It only takes one or two breaths of carbon monoxide for it to be fatal.
Do not confuse poisoning with sea-sickness, intoxication or heat stress...
If someone on board complains of irritated eyes, headache, nausea, weakness or dizziness, immediately move the person to fresh air and seek medical attention.