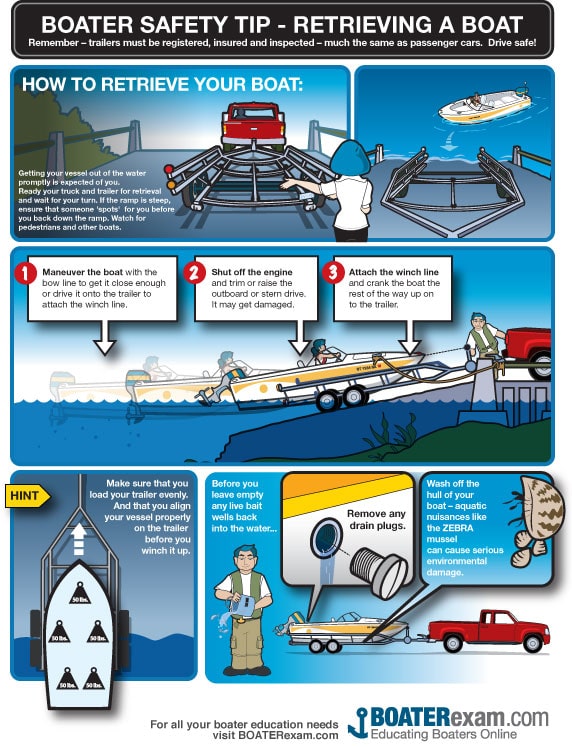 Retrieving a Boat
Remember - trailers must be registered, insured and inspected - much the same as passenger cars. Drive safe!
How to Retrieve Your Boat:
Getting your vessel out of the water promptly is expected of you. Ready your truck and trailer for retrieval and wait for your turn. If the ramp is steep, ensure that someone 'spots' for you before you back down the ramp. Watch for pedestrians and other boats.
Maneuver the boat with the bow line to get it close enough or drive it onto the trailer to attach the winch line.
Shut off the engine and trim or raise the outboard or stem drive. It may get damaged.
Attach the winch line and crank the boat the rest of the way up on to the trailer.
Make sure that you load your trailer evenly, and that you align your vessel properly on the trailer before you winch it up.
Before you leave, empty live bait wells back into the water...
Remove any drain plugs.
Wash off the hull of your boat - aquatic nuisances like the ZEBRA mussel can cause serious environmental damage.