Boater Safety Tip - Navigation Rules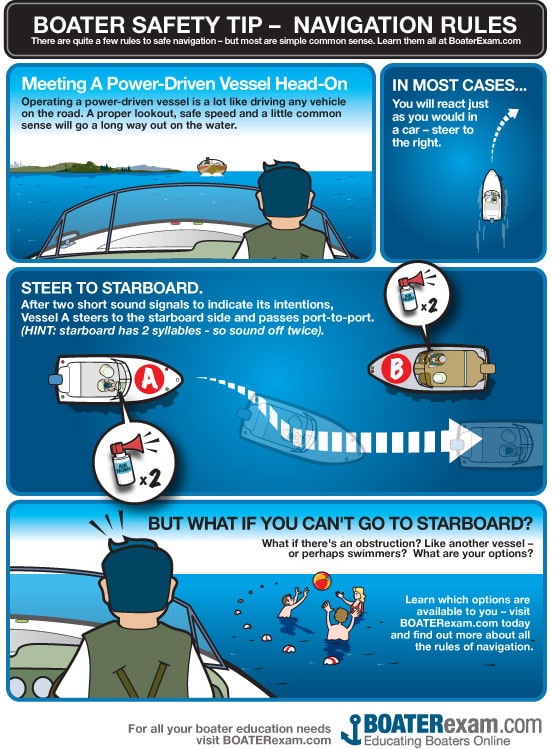 Navigation Rules
There are quite a few rules to safe navigation - but most are simple common sense. Learn them all at BOATERexam.com®.
Meeting a Power-Driven Vessel Head-On
Operating a power-driven vessel is a lot like driving any vehicle on the road. A proper lookout, safe speed and a little common sense will go a long way out on the water.
In most cases...
You will react just as you would in a car - steer to the right.
In other words...
Steer to starboard.
After two short sound signals to indicate its intentions, Vessel A steers to the Starboard side and passes port-to-port. (HINT: starboard has 2 syllables - so sound off twice).
BUT WHAT IF YOU CAN'T GO TO STARBOARD?
What if there's an obstruction? Like another vessel - or perhaps swimmers? What are your options?
Learn which options are available to you - visit BOATERexam.com® today and find out more about al the rules of navigation.