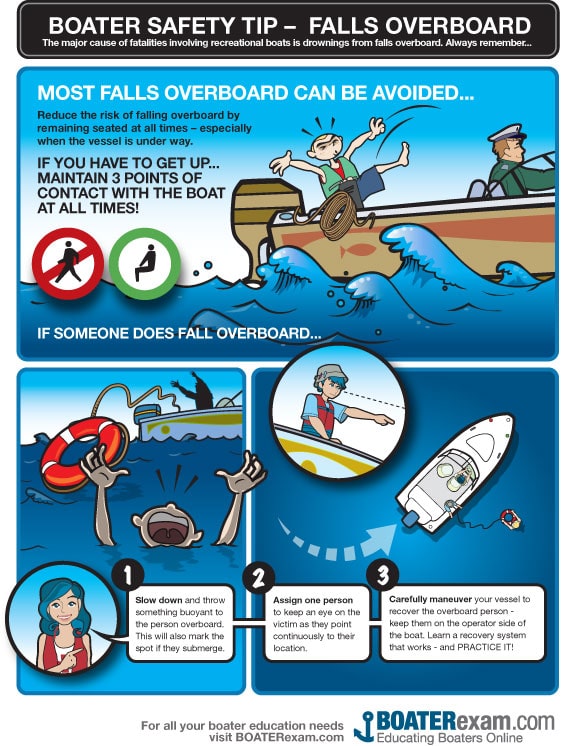 Falls Overboard
The major cause of fatalities involving recreational boats is drownings from falls overboard. Always remember...
Most falls overboard can be avoided
Reduce the risk of falling overboard by remaining seated at all times - especially when the vessel is under way.
IF YOU HAVE TO GET UP... MAINTAIN 3 POINTS OF CONTACT WITH THE BOAT AT ALL TIMES!
IF SOMEONE DOES FALL OVERBOARD...
Slow down and throw something buoyant to the person overboard. This will also mark the spot if they submerge.
Assign one person to keep an eye out on the victim as they point continuously to their location.
Carefully maneuver your vessel to recover the overboard person - keep them on the operator side of the boat. Learn a recovery system that works - and PRACTICE IT!