Friday, Dec 9th, 2011
It's that time of year again. Some folks have had their shopping done for months. But for more than a few of us, there's still a lot to be done. Where to start? If your loved ones are crazy about being out on the water, here are a few gifts that show how much you care—and show your good taste. Yes, these safety-themed items also have a bit of style.
Full Article: Last Minute Gifts
---
Thursday, July 21st, 2011
This week marks National Drowning Prevention Week in Canada. Promoted by the Lifesaving Society this week provides an opportunity to become better aware of the risk factors for drowning and work to avoid these risks. Summer is the time of year when most water fatalities occur—so there's no better time to think about when, where and how accidents occur.
Full Article: Drowning Prevention Week
---
Friday, July 15th, 2011

Seafaring is one of the world's oldest occupations, so it is only natural that in times where inexplicable events have happened, superstitions have played a major role in providing reasons for their occurrence.
The uncontrollable nature of the sea has given way to many a nautical lore, each one as curious as the next. So plunge in if you dare, and discover 13 common sailor superstitions.
No Bananas On Board
No Women on Board
Son of A Gun
No Whistling on Board
Red Sky At Night...
Deathly Lexis
Beware of the Lurking Shark
Welcome the Lurking Dolphins
Don't Sail On These Days...
The Pirate's Look, is a Look For Me
Don't Change the Name of the Boat
Pay Your Dues
Avoid Gingers
Full Article: 13 Sailor Superstitions
---
Thursday, June 23th, 2011
If R2-D2 spent more time in Malibu, a certain lifeguard might catch his eye—one wearing a durable red canvas bathing suit.
EMILY, or the Emergency Integrated Lifesaving LanYard, is a 4.5-foot long robotic buoy with a foam core, red canvas cover, and an operating speed of up to 24 mph/40 kph—or about 15 times the speed of a human lifeguard. EMILY was recently named one of the 50 Best Inventions of 2010 by Time Magazine
Full Article: EMILY Robot Lifeguard
---
Friday, June 10th, 2011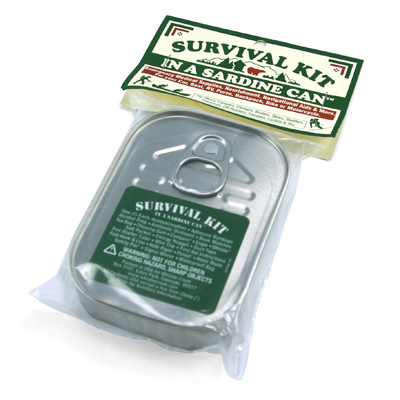 Tired of giving Dad ties and socks every Father's Day? If your Dad is a fan of fishing and the Great Outdoors here are some unique fishing gifts that will have him hooked!
Survival Kit in a Sardine Can
Waterbuoy Miniature Floatation Device
Magnetic Tippet Threader
ZeeBaas SurfEdge Knife
...and more!
Full Article: Father's Day Gift Ideas
---
Friday, June 3rd, 2011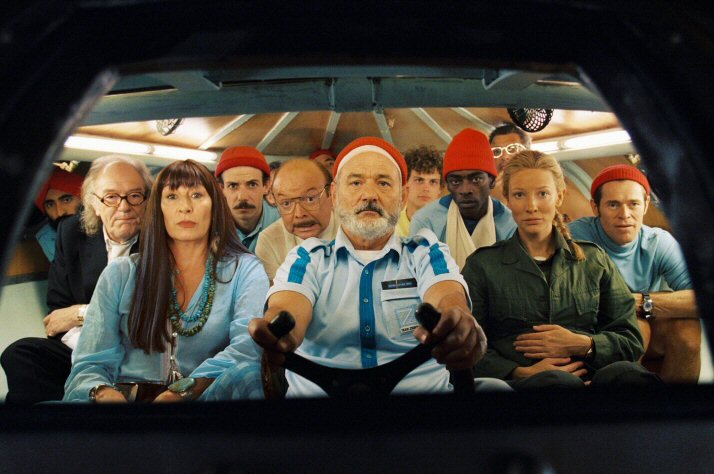 Deep-sea exploration is a relatively modern science which only really began piquing curiosity and interest in the late 1860s, when modern scientific theories about the origin of life and evolution were emerging.
Full Article: History of Deep-Sea Exploration
---
Thursday, June 2nd, 2011
NASBLA and BOATERexam.com are pleased to launch a new award – The Boating Educator of the Year Award. This award was designed to recognize those in the boating education field who truly excel in engaging students and boaters, raising awareness, and making boating education and education initiatives relevant, thorough and exciting.
Full Article: Boating Educator of the Year Award
---
Tuesday, May 31st, 2011
So you're lost in the wilderness. Thoughts of a parched, solitary death are entering your mind. Well, with the Spot Connect, you can share these final thoughts on the Internet! (And also save yourself)
The Spot Connect is a satellite communicator module that allows you to send Twitter, Facebook, email and SMS messages from locations without cell service. (No calls, sorry.) Rather than pairing with a single piece of proprietary hardware, the Spot Connect pairs with smartphones to provide a software interface for the little black communications unit. Simply download the SPOT Connect App onto your smartphone (Android or Apple iOS devices — including iPhone, iPad and iPod touch) and SPOT will wirelessly synch via Bluetooth. The SPOT satellite message features are initiated directly from the app's user interface.
Full Article: Spot Connect
---
Thursday, May 26th, 2011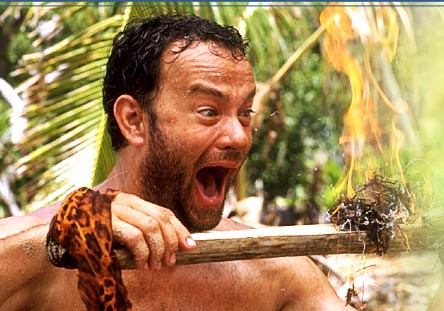 To many of us city dwellers, the idea of fending for ourselves sans Google, cell phones and hot water is hardly even fathomable. The need to stretch our imaginations and physique to learn how to tie knots, make rope, start fires with two sticks or fend off bears is almost unimaginable. Most of us would probably be found blowing our nose with poison ivy while devouring the deadliest of mushrooms if we were ever trapped in an unknown environment.
Which is why stories of real life castaways never cease to amaze us. These are just some of the many incredible stories of survival and people who defeated all odds, overcame the deadliest obstacles, alone stranded on an uninhabited land.
Full Article: Real Castaways
---
Wednesday, May 25th, 2011
Love-love is the permanent and mobile image of a wrecked ship that has become a functional and safe leisure object.
Full Article: This Ship Isn't Sinking
---
Friday, May 20th, 2011
Last October, the Allure of the Seas (which costs a staggering $1.5 billion to build) passed under a bridge with only 20 inches to spare. It required a steady hand... and nerves of steel. Fortunately for the captain, the superliner squeezed under the Danish bridge with ease.
Full Article: Cutting it close
---
Thursday, May 19th, 2011
Super termites have been found eating a 60ft motorboat in a Florida boatyard. Several nests were found aboard the wooden fishing boat while it lay ashore for refit at the yard in St Augustine.
Full Article: Super Termites Eat Boat
---
Wednesday, May 18th, 2011
The Longreach buoyancy bazooka designed by Samuel Adeloju shoots an emergency buoyancy aid 500 feet out to sea, saving people from drowning. Once the aid hits water it rapidly expands to help keep the victim afloat. Last year, the Longreach system won the James Dyson Award, a competition aimed at encouraging design engineers to be creative, inventive, and to challenge the norm.
Full Article: Longreach Bazooka
---
Wednesday, May 4th, 2011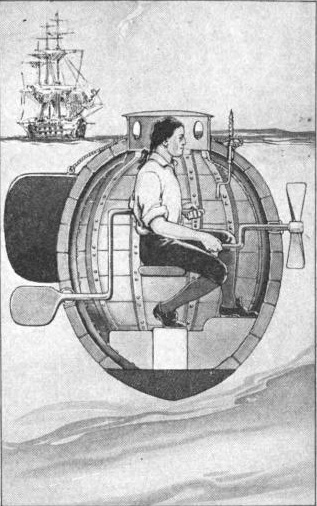 Though the first submersible ships were developed to discover what lied beneath the surface, it was not long before inventors began to recognize their military potential. As the first part of our history of submarines series, plunge in and discover the fascinating story of how submarines have evolved through time.
Full Article: History of Submarines, Part 1
---
Wednesday, April 27th, 2011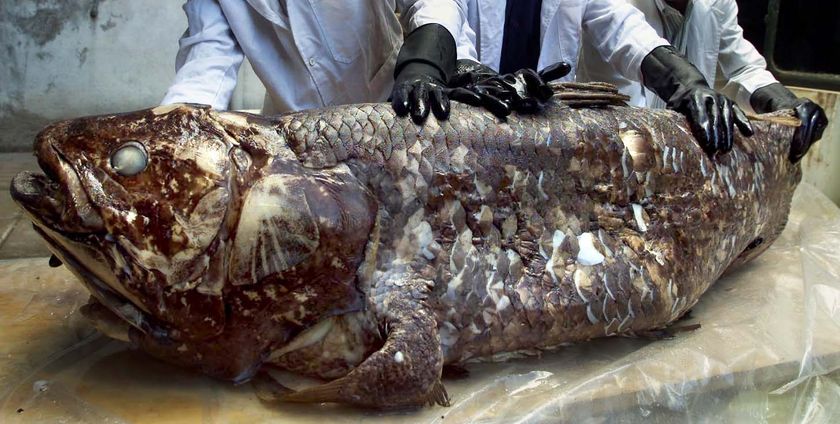 72 percent of the Earth is covered in water and in our six ocean realms, (the human edges, hidden boundaries, light and dark zones of the central waters, active geology, ice and microscopic) all kinds of species, from the known, unknown to the unknowable have garnered the interest of fisherman and marine experts alike.
According to the Census of Marine Life, several hundred thousand species exist in the bottom water and many may remain unknowable.
Many species may never be caught and named, but here's a look at some of the most incredible and rare catches that human eyes have had the chance to see.
Full Article: Rarest Catches
---
Thursday, April 21st, 2011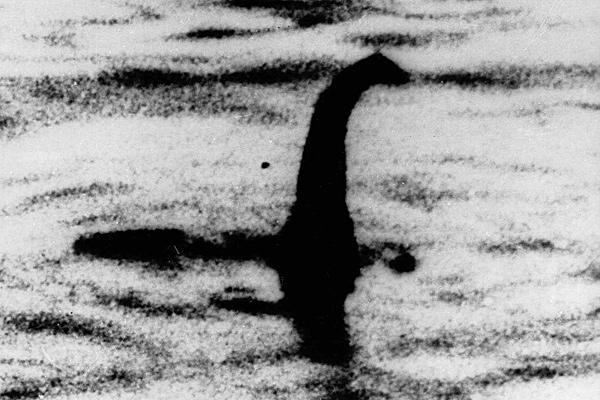 Generally, the advancement of science leads to the dispelling of myth. It turns out the Sun is not actually Apollo riding his chariot across the sky after all. But it was only really in the 19th century that palaeontology took off and brought the domain of the dinosaurs to public consciousness, many centuries after monster sightings across the world and its history.
Knowledge that giants once existed fuels speculation that they may yet still. While the lion's share of Earth's land has been seen and studied, the majority of the ocean remains unexplored. We have rather literally only scratched the surface. There is of course danger in the flagrant filling of the blanks of natural history, but with so much unknown, inexistence is no more certain.
With not only better access tools but the advent of video recording equipment, humans are now better equipped than ever to confirm or dispel our most enduring monster myths. Technology and the knowledge it brings certainly have a sobering effect, as most of our monster sightings have been reduced to misinterpretation and misdirection. But sometimes science brings confirmation, and when misinterpretation turns out to just be exaggeration, we can forgive and still be left with something that captures our imaginations.
Full Article: Great Sea Monsters
---
Sunday, April 17th, 2011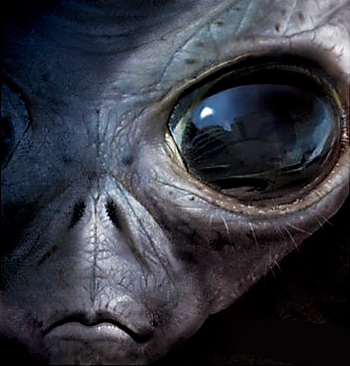 In the last century, numerous ships, small boats and aircrafts have purportedly vanished within the infamous Bermuda Triangle, or as some call it "The Devil's Triangle". The boundaries of the triangle cover the Straits of Florida, the Bahamas and the entire Caribbean island area, the Atlantic east to the Azores. Dating back to the voyages of Christopher Columbus, he had logged about bizarre compass bearings in the area.
The region got its name when Vincent Gaddis coined the term 'Bermuda Triangle' in a cover story for Argosy magazine about the disappearance of Flight 19. While the area is one of the most heavily traveled shipping lanes in the world many theorists have tried to explain unusual disappearances which have occurred in its borders.
Full Article: Bermuda Triangle Theories
---
Thursday, April 8th, 2011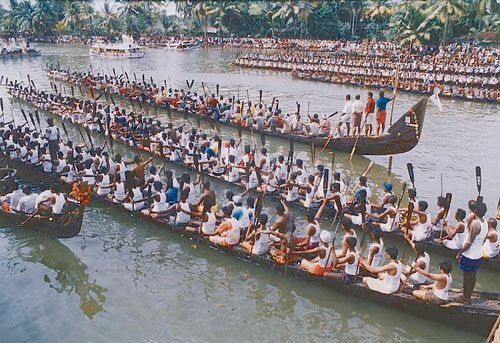 Whether it's about the speed, the stamina, the boat design or all of the above, boat racing in all its forms is a fascinating competition with many unique aspects and dimensions. It is as much a battle of man against man, man against water, as it is a collaboration among men and the water they ride.
Full Article: World's Most Amazing Boat Races
---
Thursday, March 31st, 2011
For as long as man has traveled the great big blue, stories of disappearing ships have inspired many a nautical lore. From Krakens to the Bermuda Triangle, with no living being or ship remains around to tell the real story, new theories for these odd disappearances emerge every generation. Yet despite an abundance of theories these ships' ends remain shrouded in mystery.
Full Article: 5 Stories of Disappearing Ships
---
Monday, March 28th, 2011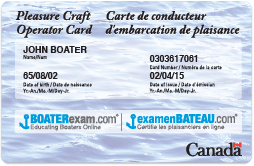 Some of you may have already heard that Transport Canada has made some fundamental changes to the boating exam process needed to acquire a boating license in Canada. These changes have been implemented in order to improve safety for all boaters, and make the boating experience more enjoyable for everyone.
Full Article: Changes coming April 15th
---
Monday, March 21st, 2011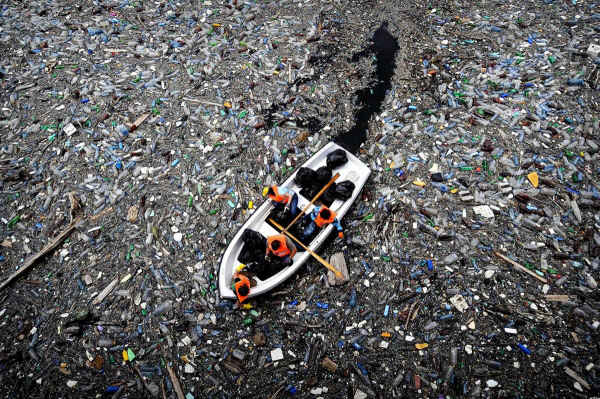 As a people, humans now have to deal with disasters caused by nature and by man. The following are some of the most catastrophic man-made disasters to have ever affected the earth.
Full Article: Worst Man-made Seaside Disasters
---
Tuesday, March 15th, 2011
The following article will outline the steps you should take if ever you find yourself aboard a sinking ship. Fortunately, the odds of surviving a sinking ship are very high. The most important thing to do is stay calm.
Full Article: How to Survive a Sinking Ship
---
Wednesday, March 9th, 2011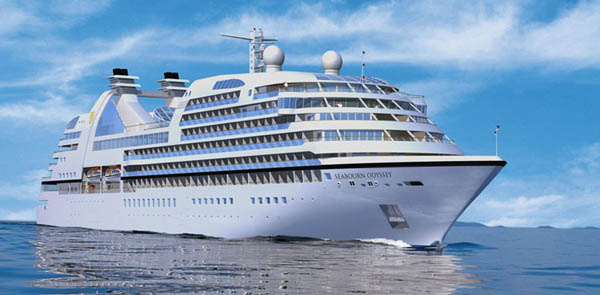 Cruising has become a major part of the tourism industry. According to Cruise Market Watch, the worldwide cruise market is expected to reach $29.4 billion this year, a 9.5% increase from 2010. That means an estimated 19.2 million cruise passengers are expected to sail the seas in a lap of boating luxury. With cruises gaining such popularity we decided to take a sneak peek into 5 of the world's most extravagant cruise ships.
---
Friday, January 21, 2011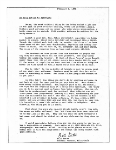 Response from Chuck Strah, Minister of Transport
This past November we sent an open letter to the Hon. Chuck Strahl, Minister of Transport to congratulate him and Transport Canada for moving ahead with tighter regulations and training measures to ensure greater boating safety in Canadian waters.
---
Wednesday, November 17, 2010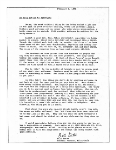 An Open Letter to the Hon. Chuck Strahl,
Minister of Transport, Infrastructure and Communities, Government of Canada
Dear Minister;
We wish to take this opportunity to congratulate you and Transport Canada as you move ahead with tighter regulations and strengthened training measures to ensure greater boating safety in Canadian waters.
---
Friday, November 11, 2010

Every year, the U.S. Coast Guard compiles statistics on reported recreational boating accidents. These statistics are derived from accident reports that are filed by the owners / operators of recreational vessels involved in accidents.
The amount of data collected is massive and sometimes overwhelming. To help visualize some of these statistics we have put together a graphic showing some of the data in an eye-pleasing manner.
---
Tuesday, August 31, 2010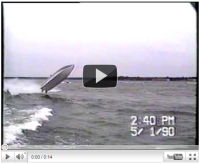 Here is a collection of amazing videos of boating crashes, accidents, and mishaps. This is a good educational list of things NOT to do while boating. Ships crashing into bridges, docks, piers, beaches, and into other boats Enjoy the videos and we hope that you learn from their mistakes!
---
Monday, June 21, 2010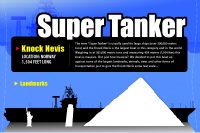 The term "Super Tanker" is usually used for large ships over 300,000 metric tons and the Knock Nevis is the largest boat in this category. Weighing in at 565,000 metric tons and measuring 458 meters (1,504 feet) this boat is massive. But just how massive? We decided to put this boat up against some of the largest landmarks, animals, trees and other forms of transportation just to give the Knock Nevis some real scale...
---
Friday, May 21, 2010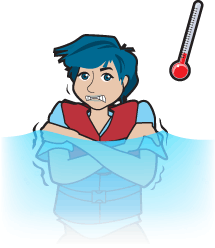 Because the majority of us do not participate in cold water activities, we are unaware of how our bodies react in early and late season conditions. On average, 200 people die each year from cold water immersion. If you're heading out on the water this winter, or even doing some work around the shoreline, there are a few things that you should know about Cold Water Immersion and Hypothermia. Always wear a PFD (Personal Floatation Device) or life jacket when boating in early or late season weather. There is also a wide selection of Hypothermia clothing available.